This Motorcycle Luggage From RJay's, Works, Bigtime!
This review covers the RJay's Explorer Expander Rack Bag which I've owned for a while and done many trips with. The wonder of this bag is it's versatility. It can be just right for a one up trip with plenty of space for storage without being too big or it can unzip, expand up to it's full 82 litres and it can hold just about whatever you want. Ideal for those extended two up trips where the hairdryer just has too go.
At only $120.00 I reckon it's great value. You may think it's a lot but when you see one of these babies in real life and see how it unzips and the other features I think you will agree with me.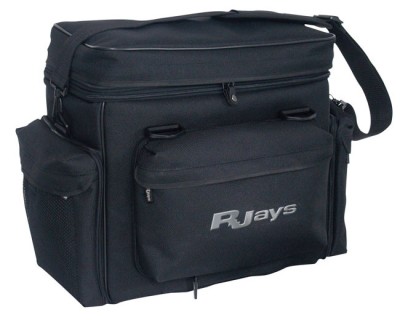 Here it is in it's small version. All nicely zipped up. The front pouch you can see unzips from the bag and becomes a shoulder bag, another cool feature.
The bag is made of 1800 denier ballistic nylon which means it's tough. I have not had a problem with the zips and they seem very robust.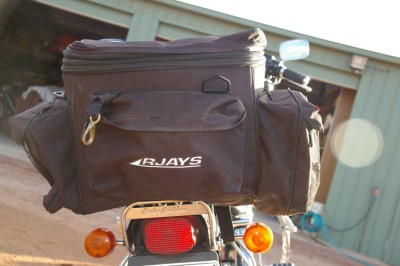 Mine looks abit more faded but you can see the side pockets unzipped. They are huge.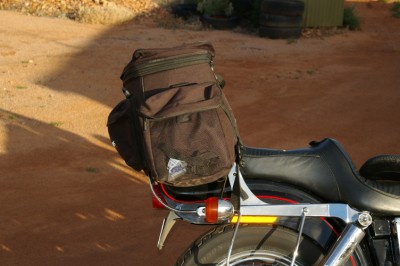 From the side view you can see how the pocket fits over the sissy bar and if you look closely you can see the straps on the front of the bag clipped around the saddlebag support and blinker. This is after I cut them.
Tell me what you think! [XMLLINK0000000010]
Got a Comment? Email me here and I'll publish your comment underneath.
To play the audio simply click the button below.