BMW Battery Doc
Just like the generic Battery Doc but more expensive, apparently more sophisticated, and the same principles apply. Use it and forget about batterey drama's. Notice the plug? It's not for OZ but they gave me the adaptor (the round thing above the plug) and it works fine.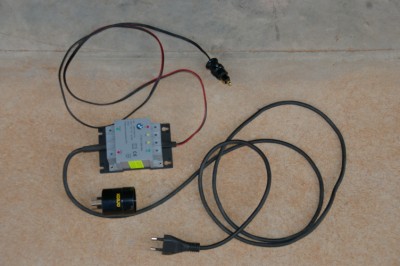 This close up shows the four lights which tell you which state of chagre it's up to. It looks abit industrial and not that well finished off for the reatil market, but it works and it's heavy, that must mean it's good, eh?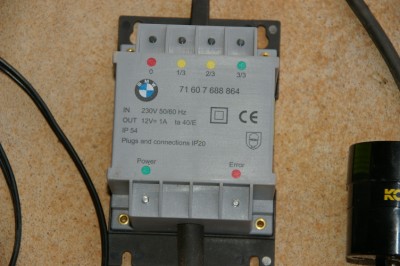 Click below for the Audio Review:
Tell me what you think!
Got a Comment? Email me here and I'll publish your comment underneath.