Fournales Shocks, Here's the Lowdown After 30,000 Or So Kilometres.
In this review Andy talks about his affair with the Fournales Shockies on his Harley Wide Glide. Until I bought the BMW R1200GS the Harley was my main ride. And the main riding I did was longer distance touring, mostly one up but occasionally with a pillion and all the gear stowed on board. I did and still do like scratching around the corners when they appear. I live in pretty flat country in the middle of South Australia so when I hit the twisties in NSW or Victoria I can't help myself.
Of course with a wideglide this LITERALLY means scratching. I leave a souvenier wherever I "scratch". Bits of exhaust, foot pegs, crash bar, primary case or frame and when two up this can be serious metal abrasion. Or it was until I purchased and fitted the Fournales Shocks on the rear.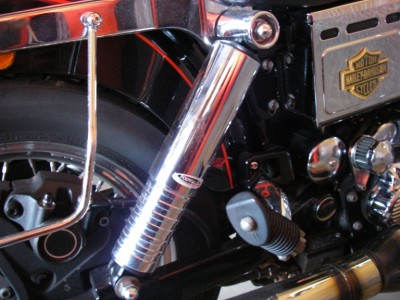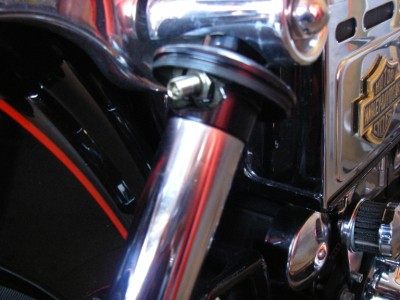 In this photo I have unscrewed the chrome cover and you can see the air valve at the top of the shocky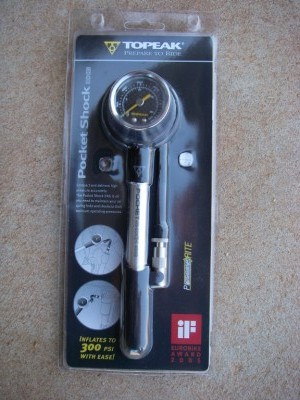 This is what a high pressure, low volume pump looks like. You will need one of these to go to 300psi.
In this Audio Review I'll cover:
Fitting
Handling
Ride Height
Air Pressure
Dispelling the "Hard as nails" myth.
After many K's with the Fournales I can safely say I wish I'd fitted them 100,000 K's a go on the Wilma Wideglide. They have made a HUGE difference to the bike.
Tell me what you think!
Got a Comment? Email me here and I'll publish your comment underneath.
By the way, If you wanted to give them a try on your bike for 30 days without any risk and full money back guarantee? I'll tell you how to do that as well.
Click below for the Audio Review:
[XMLLINK0000000010]
I did a lot of research on google trying to find some web based information, and couldn't find anything worthwhile. However if you are interested in Fournales here is the email of the guy who imports them into Australia Bertrand Cadart. You can contact him on lefrogscorner@lycos.com. Yes he is French.
Comments:
Doug Farmer
Hey Andy, Really good information in the podcast. I have Fournales fitted to my Harley Softail and been trying to get the best way to set them up. Your info was spot on and will help me sort out a few comfort issues I have been having.
Thanks Doug
Bill
Thanks for posting the info on Fournales (4 nails!!).
I had a set on my 1998 Heritage and we toured all over America on that bike without a hitch and boy, it was comfortable.
The pump you use for your WideGlide - will that work with the "under-the-belly" style on a Heritage Softail or would I have to use the Fournales pump (I hope not as it is very expensive!)?
Thanks,
Bill
Hey Bill, bad news! It appears the pressure you need for the soft tail version is much higher. From all accounts you will need the fournales pump. The dynas use lower pressure and you can use the pushbike versions easily! Even though they seem expensive it's small price to pay over a $20,000-$30,000 motorcycle to have it performing optimally. I know this as a mate just bought some for his Duece and we couldn't use my pump.
Cheers
Andy