Well I'm back from the Phillip Island GP and what a hoot. Yes, I did go in style this year booking a V.I.P. Package, so let me answer your question: Was it worth it?

I'll base my comments on having experienced the General Admission thing with the Super Bikes. Same deal just a smaller crowd.

Firstly, there are a number of V.I.P. Packages available with names like Full Throttle, Champions club, High Octane Club, and of course Silver, Glod and Platinum Pit Roof facilities. And they are all different!

I paid $770.00 for the Full Throttle Club and had a ball, let me share someof the meals we enjoyed. Try morning tea of thin and crispy wood fired pizzas of shaved ham, mozzarella, and baby spinach. Or a lunch of spinach and cheese tortellini in a creamy mushroom and herb sauce accompanied by bowls of freshly grated parmesan cheese. And sweets of double mud cake topped with a varhola ganache (I don't know what that is either, but it tasted nice) and served with King Island double cream?

And I gotta say there were three offerings for most courses so what I described only touches the surface.

Sounds like a food fair! I know I was there for racing but a man's gotta eat. And when I got thirsty?

The choice was bottled white, red and bubbly wines (nice ones too).

Crown Lager, Carlton Draught, Cascade Premium Light beers, 7 different soft drinks and tea and coffer aplenty.

Waiting staff were prolific and friendly and there was never a shortage of ANYTHING.

In this podcast I cover the tent layout, outside viewing area, food, drinks, ease of getting around and one thing I forgot to mention our own exclusive and private toilets for the club. (big point).

Also I ask some Grand Prix veterans who have experienced ALL the V.I.P. Clubs and which one they think is best.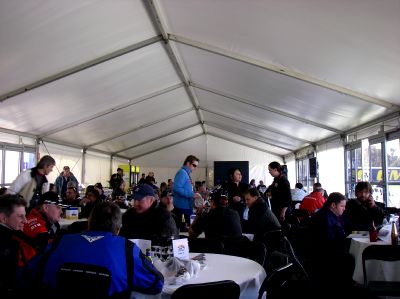 This shot shows the V.I.P. tent pretty empty.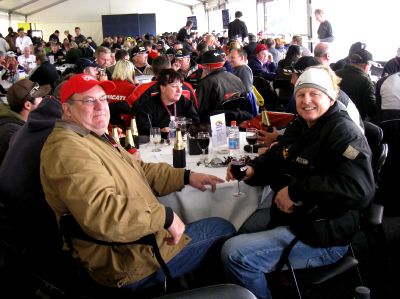 Here's me and my mate Garry at the reserved table. Even with plenty of people there was always plenty of room.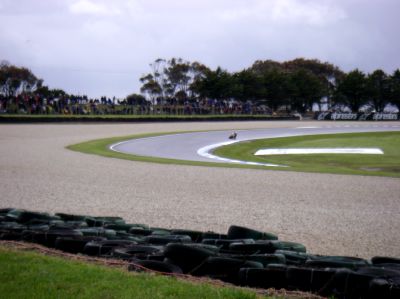 This is turn 12 and the view from the tent. They screw around this corner at 200kph!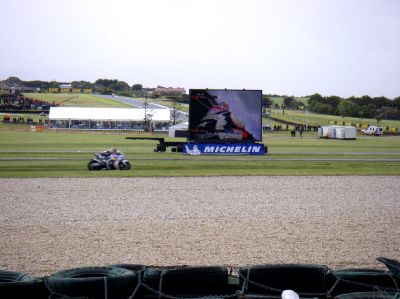 The superscreen out the front of the tent. They are hitting over 200 kph by now. You can see the High Octane Club tent in the background and Lukey Heights above them.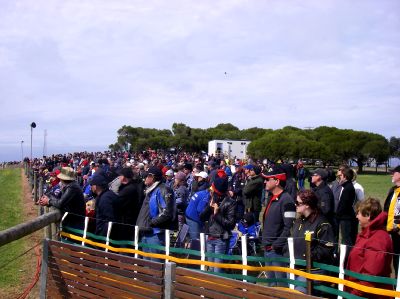 Here's a example of the crowd (not during the main race, it was more jam packed) in the general admission next to us.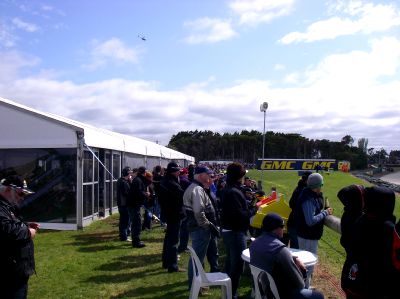 This is our outside viewing area to contrast with the photo above. And we get drink service wait staff in here! And our own toilets at the back of the tent! YES, the toilets are a big deal, trust me!
Simply hit the audio button to play below:
[XMLLINK0000000010]
Tell me what you think!
Got a Comment? Email me here and I'll publish your comment underneath.