Plexus: Strange Name But Brilliant For Anything Plastic.

You may have seen this stuff in your local Motorcycle Shop and wondered whether it worked or not?And when spending money on Motorbike stuff you want it to work. In this podcast Andy tells you how he was put on to this GREAT cleaner by an accessories salesperson, and pretty much screams it was an excellent tip.

The write up on the back of the can makes it sound almost too good to be true, and you know what they say about that? But it is true, and you can hear all the uses and tests Andy has put this little can of stuff through. This will help you make your own mind up to whether you NEED this wonder product or not!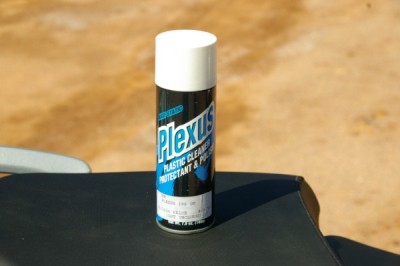 This is what Plexus looks like in the flesh. There is also a bigger can and a pocket size can. The amount I use and everybody bludges off me on a ride to clean their stuff, the little can would never do me. This size can fits nicely in my under rack bag on the rear of the R1200GS, shown below: I also keep my plexus soaked/reused rag in this bag.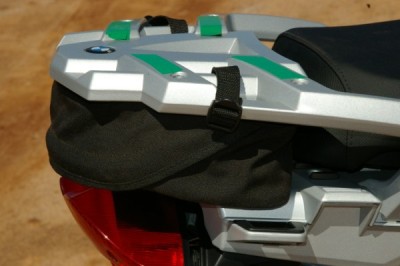 Click below to listen to Audio Review:
Tell me what you think!
Got a Comment? Email me here and I'll publish your comment underneath.