Soft Luggage For The BMW R1200GS
I wanted something that was easy to fit and would stay on the BMW either on road or off road. This bag was not made for the R1200GS but for the BMW R1200S and other models. Yet I recon it fits on the rear rack pretty darn well. It will hold a full face helmet so there's plenty of room for water, sunnies, more clothes, caps, gloves, sunscreen and yet be small enough to look OK on the bike. Listen up to how I found it below.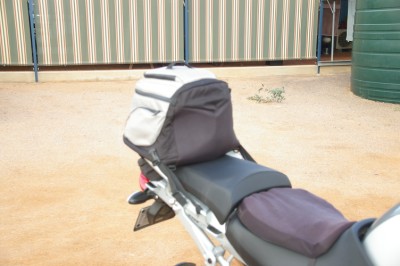 You can see the soft bag fits pretty good on the rack. It also fits snugly on the pillion seat.
It comes with more quick release straps than you will ever need and allow you to fit it almost anywhere on any bike. Don't be put off by the BMW brand, this is A grade luggage for any bike.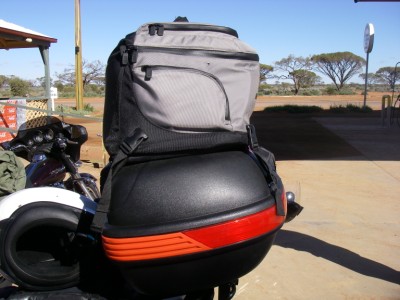 It fits on the Rjay's top box beautifully!
Click below for the Audio Review:
[XMLLINK0000000010]
Tell me what you think!
Got a Comment? Email me here and I'll publish your comment underneath.