What I Think Of The RJays Universal Super Top Box.
Value for money at $150.00 is exceptional, considering the BMW topbox was around $800. I opted for the cheaper option and although the RJay's unit comes with a universal mounting bracket, it wasn't an easy fit for the R1200GS.
I have seen the topbox on many other motorcycles and they all used the universal bracket and it looked like it fitted fine. I think it was just the shape of the rack on the Beemer and I curse all of you who fitted this box easy.
Now, back to the Topbox itself. It's strong and mounts well to it's universal bracket. The key and lock work fine. I haven't tried it for dustproof but it certainly keeps the rain out and has been watertight through some big rains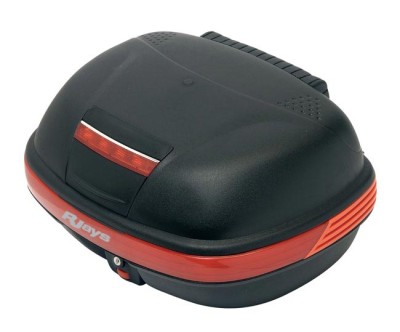 The shape is pretty cool and it easily holds a full face helmet. There is a rubber backrest for the pillion and the key both unlocks the top and also unlocks access to the red spring clip which holds it on the bike. You can see the red button just under the keyhole.
I drilled holes in mine and fitted stainless steel brackets (loops) on the four corners of mine and this allows me to tie stuff up on top, like another bag.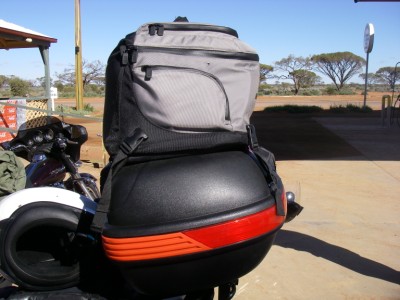 As you can see the BMW bag straps on nicely. This bag also will hold a full face to give you an idea of size. Maybe drilling holes in the new topbox isn't for everyone? But I reckon it adds versatility and at $150 we are not playing with sheep stations. It's still waterproof and has not compromised the strength at all.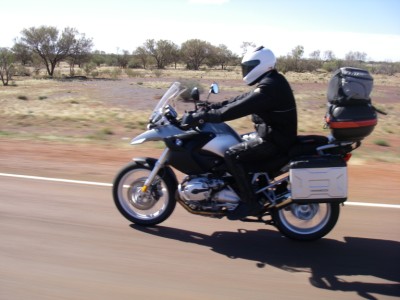 All in all the RJay's Topbox is great value for money, strong, waterproof, versatile and in most cases easy to fit. I would need to do a whole other podcast about fitting it to the R1200GS. But as mentioned most other bikes it fits easily.
For more info about the RJay's Topbox and other cool stuff : Motorcycle Topboxes
Tell me what you think! [XMLLINK0000000010]
Got a Comment? Email me here and I'll publish your comment underneath.